Hello readers! I have now read 100 books in 2021, so I thought it would be the perfect time to do this tag. This is a bonus post! I usually post 3 times a week, but this is a 4th one. I am planning on doing this every once in a while. Let me know in the comments if you would like to see me post more!
This tag was created by Read Like Wildfire on Booktube!
I don't usually read this much in a year, but I have been reading graphic novels in 2021, which is something I haven't really done in previous years. Of my 100 books, 37 of them were graphic novels.
Before we go any further, I want to disclaim there are affiliate links within this post!
Best book you've read in 2021 so far
I LOVED this book and was devastated when it was over. I just love SJM's books and characters. I was just so intimidated by her as an author because she is so polarizing.
I enjoy the fantasy world in a modern setting with cellphones and technology. We don't see that often. I love characters who are sassy and SJM just knows how to write those dynamics PERFECTLY. I also don't see murder/mystery aspects in fantasy books often like in this one. This book was just a big mix of everything I love in books and I'm so sad I have to wait another year for the sequel.
Best sequel you've read so far in 2021
I read this one early on in 2021, but it has stuck with me. This series is about a kid who participates in library/book-centered games in these huge, technologically advanced libraries. The libraries have VR, holograms, music, and much more. In this one, they go into a game where they are inside of the story. It is so fun to read these and try to guess puzzles as the book goes along!
If you like middle grade, books, libraries, and games, I would highly, HIGHLY recommend this series.
New release you haven't read yet
I read June Hur's debut book last year and she has now published a second novel. Hur also has a third book coming out early next year, so I need to get to reading this one very soon. She writes historical mysteries set in Korea.
I just feel like my TBR is always growing and never shrinking! I will get to this book, hopefully sooner rather than later.
Most anticipated release for the 2nd half of the year
I initially saw this on Netgalley. It is about a group of women who are all final girls. One day, one of the girls go missing and the other women have to try to find her.
I haven't read anything by this author before. I did read Final Girls by Riley Sager a few years ago and didn't love it. I loved the idea, but not his execution. I hope this one will be the opposite and the execution will be amazing!
Biggest Dissapointment
I was on the unpopular side of people who loved Again, But Better. I understand WHY people don't like it, but I enjoyed it a lot. I used to watch Christine on YT many years ago and was excited to see her write a book. However, this 2nd book was just bad.
It crossed The Parent Trap with Freaky Friday and it didn't need to. The first 25% of this book was the two of them dramatically screaming instead of conversating. One of the girls would vomit throughout the book when a conversation got uncomfortable, which is the oddest thing I have ever read.
If you want to see all my rants about this book CLICK HERE to see my Goodreads review. There aren't any spoilers. It just made me sad to rate a book 1 star when I haven't done that in 3 years and I wanted to love this one.
Biggest Surprise
I avoided this book for so long. Mostly because it is about a (fake) celebrity. I don't like that trope in books. However, I was pleasantly surprised I gave it 4 stars. If you also dislike stories with celebrity aspects to them, I would recommend giving this one a try. I didn't mind it too much. She did talk about being a celebrity, but it wasn't the main storyline. The real story is a bit of a mystery related romance.
Favorite new author
There are a few authors which I tried in 2020 and then read a few more of their books this year. For one, Sarah J. Maas. I read ACOTAR last year, and then read ACOMAF, ACOWAR, ACOSF, House of Earth and Blood, and Throne of Glass this year. I am hoping to get in all of her works this year. I was pleasantly surprised to see how much I do love her books.
Another would be Lisa Jewell. I did read 1 book by her in 2020, and tried two more this year. She most definitely is my favorite thriller author. I haven't read many thrillers in the past two months, but I will be reading more in July. I have owned a book by her that I haven't read for a few months and I need to get to it.
The last author would be Jacqueline Woodson! I tried a middle grade book by her in 2020 called Before the Ever After, which I really loved. Since then, I have tried two more books by her and I think she could potentially be one of my favorite authors in the future.
I just like to read a lot of an author before deciding they are a favorite.
Newest favorite character
One would be Naho from Orange. This poor girl was trying to do everything right and sometimes just still couldn't fix things.
This series is about a girl who gets these letters from herself in the future. She has to change a lot of things to prevent a death of a new friend. I loved seeing her come out of her shell from what she was reading in the letters. She played it safe too many times and I found her really relatable.
Also, Suwa. This book has a really well written love triangle where you are rooting for both interests. Suwa really liked Naho and did SO much for her and Kakeru. I'm trying to be extra vague because spoilers!
Book that made you cry
This is one if the reasons this is absolutely my favorite book of 2021, so far. I just had so many mixed emotions by the end. By the end, I felt betrayed, happy, devistated, and every other emotion I could feel. This is SJM's BEST book. I just don't know how she could outdo herself after this one.
Book that made you happy
I don't read generally happy books often, but this is one that I loved. That sounds really depressing, but I find it hard to keep interest if the book is happy on top of happy. This series is a companion series to Diary of a Wimpy Kid and is all about Rowley writing a story. It was the definition of chaotic energy, but it had me laughing all the way through. This book included Sherlock Holmes, Medusa, and even Santa Claus and took a lot of unexpected turns. I don't know if any of my readers read these books, but if you do, please check this one out!
Most beautiful book you've bought so far this year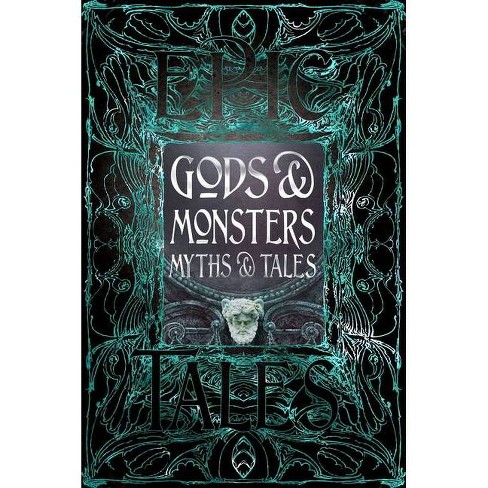 They have a bunch of books like this at Books A Million, so I picked up a few. They are always on sale and I love reading about myths and legends. This one has myths from all over the world, but I also have one that is Greek myths only.
I think this picture doesn't do it full justice, but they are much prettier in person. ❤️ 
What books do you need to read by the end of the year?
I created some rules for myself in 2021. One being that I have to read, at the very least, one book in all my ongoing series in 2021, or I have to DNF them. I do have SOME exceptions to this, like series that aren't finished.
I spent 2019 and 2020 rereading the Shatter Me series so I can finally continue it. It was a trilogy when I originally read it and I don't want to DNF it after reading it twice. I don't reread books very often. I do own a copy of this one, which puts it even higher on the priority list. Has anyone else continued this series?
Favorite book community member
I have so many! Here on WordPress, I really love reading from https://www.lousbookstuff.com/. I found her from a book blogger Facebook page. I envy how often she posts and honestly love to see her content.
On Bookstagram, one of my faves is Brittani at Booksinmyblood. I love all of her content about SJM. She just loves fantasy romance, and so do I.
My favorite Booktuber is Becca and the Books. I have been watching her for a few years and I just love to get book recs from her. I consume a lot of bookish content and I don't match up with a ton of the people I view. She is one person that I can say I match up with in the most genres.
---
Where to find me: https://linktr.ee/Allithebookgiraffe
Business Inquiries: aw.lavender.giraffe@gmail.com
Wishlist: https://www.amazon.com/hz/wishlist/ls/3W1IYSO63N67O?ref_=wl_share
Like my thumbnails? I create them with Canva. Referral code here: (this is not an affiliate link, every user gets a link like this one): https://www.canva.com/join/jkb-wws-hqb
Important Links:
Add this user on Goodreads for all your trigger warning needs: https://www.goodreads.com/user/show/86920464-trigger-warning-database
BLM: https://blacklivesmatters.carrd.co/
Stop Asian Hate: https://stopasianhate.carrd.co/
Please get vaccinated if you are eligible: https://www.vaccines.gov/get-vaccinated/where